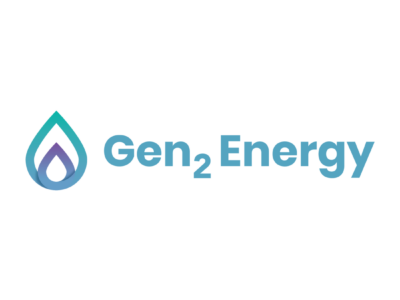 Join us in creating the future of clean energy
To Strengthen our fast-growing team, we are seeking a Senior Project/Business Controller.
Gen2 Energy's purpose is to produce green hydrogen on a large scale, make it accessible for many and easy-to-use for the customer. We wish the green shift to become a reality by supplying clean, green hydrogen to Europe, providing energy to future generations. Our goal is to become a large-scale producer and distributor of green hydrogen, based upon renewable energy. We are determined to become a major player in the expanding green hydrogen ecosystem in Europe, contributing to solving one of the most pressing issues of our time: The need for emission-free energy.
We are strengthening our team searching for several new colleagues. We need a Senior Project/Business Controller to support our business and development of our many projects within hydrogen production and value chain. The Senior Project/Business Controller will report the CFO and become part of a creative competence environment in the company. Gen2 Energy has offices in Oslo, Horten and Mosjøen. This position will be located in Oslo or Horten.
Job Description:
Responsible for project cost controlling of budgets and forecast

Responsible for early phase cost assessment/analysisProvide input for Investment Proposals including CAPEX/OPEX budgets

Ensure that liquidity is ensured throughout all phases of the projects

Ensure commitment to Company results and objectives.
Education and desired skills:
Bachelor or Master's degree within business/engineering or equivalent education

Experience from EPC projects or similar roles

Skilled in ERP systems

Excellence in handling of big data and complex information

Strong team-player with excellent analytical, organizational and communicative skills and you are able to work under pressure.

Proactive and self-driven
About this opportunity we offer:
Great working environment and challenging tasks in a company set to create a new and zero-emission value chain

By being a fast mover and a small company at the same time, Gen2 gives their employees the opportunity of having more impact in the decision-making-process.

Large degree of freedom and independence

Daily challenges within a critical part of the solution to combat climate change, ensuring green and clean energy.

Competitive remuneration and benefits.

A fastgrowing entrepreneurial company with a strong financial backbone to support our ambitions

Good work/life balance.
Gen2 Energy is an equal opportunity employer, and we appreciate the value of diversity.
Applications are considered on an ongoing basis from now on until due date: 20.11.2022
Location: Horten or Oslo
You can find more information about Gen2 Energy at www.gen2energy.com
Publisert 27. oktober 2022