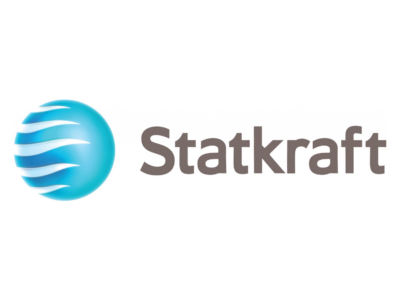 Health and Safety Advisor – Hydrogen Technology
Job Description
Our department:
The business area Europe (E) is responsible for development, ownership and operation of wind and solar assets in Europe. The business area is also responsible for the project execution of large projects in Statkraft across the energy technologies, the group procurement function and new business opportunities.
The Health, Safety and Security (HSS) team in Statkraft's Project Delivery Unit is responsible for HSS management during all phases of project execution and for developing and implementing the HSS practices across all the business area's activities. It is also responsible for HSS expertise and resources in the projects.
We are growing our business and need a H&S advisor located in Norway to strengthen the support to developments in our Hydrogen portfolio. The position will be based in Oslo, but this is not an absolute requirement.
You will on a daily basis be part of the team supporting our hydrogen project portfolio, from early development through construction and handover to operations. The position reports to Head of Technical Safety, which is part of the HSS unit for the business area, located at the corporate headquarters in Oslo.
Your role:
You will have the role as H&S advisor for the hydrogen project portfolio. You will be the focal point on H&S in the hydrogen projects. You will influence and develop our way of working with hydrogen safety. During project development you will implement our way of working, ensure compliance and be part of shaping our projects. For the construction phase you will ensure that we have the resources to fulfil our role as Client.
As part of the HSS team in the business area you will also be involved in work related to other renewable technologies and general health and safety.
Your main responsibilities will be to:
Advice the project teams on H&S matters from early development throughout to handover to operations

Ensure that our hydrogen project portfolio is in compliance with applicable H&S rules and regulations, including the implementation of efficient H&S work processes

Hold the role as SHA-coordinator for the development phase (SHA – KP), including participation in the project procurement process

Coach, manage and follow-up SHA-coordinator for the construction phase (SHA – KU)

Liaison with contractors' HSSE staff in the construction phase

Ensure H&S training and campaigns are rolled out as necessary in the projects

Contribute to the establishment of a good safety culture in the projects – including project kick-offs

Carry out technical safety reviews, inspections and audits across the hydrogen project portfolio

Participate in assurance and investigation activities to support projects elsewhere in our project portfolio

Liaise with authorities and government bodies, including participation in safety forums and technical committees on behalf of Statkraft
Qualifications
University degree in engineering or equivalent

More than 5 years relevant experience within technical safety in an industrial work environment, ideally from process industry or similar

Experience from development or execution of projects, and/or operation & maintenance

Good knowledge of Norwegian health and safety legislation, in particular rules and regulation from The Norwegian Directorate for Civil Protection (DSB) and relevant international standards

Familiar with ATEX standards

Experience in use of risk analysis techniques such as HAZID, HAZOP, but also quantitative risk assessments and CFD

Analytical and result oriented, structured and flexible with ability to create good work relations

A team player, who can work independently

Good verbal and written communication skills in Norwegian and English
Additional Information
A career with Statkraft is a career filled with purpose – meaning that every employee is not just making a living, they are making a real difference to the planet, our communities, and the future. With us, you'll shape a career that is truly forward-facing with many amazing opportunities and offerings to match. This includes:
Professional and personal development in a company experiencing strong growth

An inclusive, positive working environment characterized by experienced, open and committed colleagues with a high degree of integrity

A diverse workplace with regards to gender, age, and cultural background

Competitive terms of employment and good benefit schemes
Statkraft manages critical infrastructure and services in several countries. The applicant must be eligible for security clearance and authorization.
The position will be located at the head office at Lilleaker, Oslo. Travelling will be required, both in Norway and internationally.
For further information, please contact Head of Technical Safety, Thomas Eriksen, phone: +4793004625
Interested? Please submit your CV and cover letter within the deadline of the 27th of November.
Publisert 17. november 2022